Our Staff is the Most important part of our Club and we depend on them to deliver the Best Gymnastics
Dynamic Gymnastics Coaching & Staff

Our Staff Is Here To Serve Our Students
We are proud that all of our staff members. They all are professional coaches certified by the USA Gymnastics Organization. Sorin and Teodora personally train and mentor each staff member.  
We place a heavy emphasis on safety. All of our staff is safety certified in accordance with USA Gymnastics guidelines and first-aid qualified. Safety is always a priority for us! Our coaches have strong spotting skills, a proper attitude, and enjoy working with kids. 
Our staff has a mixed set of experiences that include Olympians, state, and national competitors. All of our coaches are devoted and focused on fulfilling the Dynamic Gymnastics' Vision. Also, we continuously advise our staff to adhere to Olympian standards and to pursue Excellence in Gymnastics for all our students and the way we run our gymnastics academy. All staff members are vetted with a full background check and are honest and hard working people. To learn more about our Kids Club, click on About Us.

What We Look for in a Coach
We have selected our coaches by looking for 5 essential abilities:
Gymnastics expertise and experience

Patiently teach gymnastics

Care for others and like working with kids


Help our students reach their goals by using planning, coaching, practice, and encouraging support

Collaborate with coaches, listen to our students and advocate what's best for the student's development

Become an integral part of 

our Kids Club

 as an extended family
Our staff strives to perform the right coaching consistently to help each individual succeed. We encourage and assist our students in achieving their goals, whether it's to do a simple backflip or helping qualify to compete on the national level. 
We are pleased with our track-record of coaching numerous students to become collegiate athletes. Also, many of these students have won scholarships to major universities. For more information regarding our students' successes, please click on Our Students.
Sorin Cepoi
Founder, Director & Head Coach
Coaching Experience: 36 years as Head Coaches in 4 gyms
Dynamic Gymnastics: 25 years
Certified: USA Gymnastics Coach, Safety and First Aid
Education: Bucharest Institute Diplomas major in gymnastics & Master of Sports Certificate by National Council of Physical Education and Sport in Bucharest
Accomplishments: Numerous medals, see Founder/Director webpage for details
Teodora Ungureanu-Cepoi
Founder, Director & Head Coach
Coaching Experience: 36 years as Head Coaches in 4 gyms
Dynamic Gymnastics: 25 years
Certified: USA Gymnastics Coach, Safety and First Aid
Education: Bucharest Institute Diplomas major in gymnastics & Master of Sports Certificate by National Council of Physical Education and Sport in Bucharest
Accomplishments: Numerous medals, see Founder/Director webpage for details
Tom Brophy
Club Manager, Pre-K & Recreational Coach
Coaching Experience: 25 years
Dynamic Gymnastics: 25 years
Certified: USA Gymnastics Coach, Safety and First Aid
Education: Attended certificate seminars trained for this position by Sorin & Teodora
Accomplishments: 15 years of operations and facility management of Dynamics Gymnastics, coaching and working with over 6,000 kids to date
Christina-Marie Reindl
Team, Pre-K & Recreational Coach
Coaching Experience: 9 Years
Dynamic Gymnastics: 9 Years
Certified: USA Gymnastics Coach, Safety and First Aid
Education: Elementary Education Teacher degree from Mercy College (2006)
Accomplishments: Extensive experience in preschool and advance gymnastics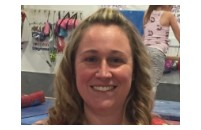 Christina LaRosa
Pre-K Gymnastics Coach
Coaching Experience: 19 Years
Dynamic Gymnastics: 19 Years
Certified: USA Gymnastics Coach, Safety and First Aid
Education: …
Accomplishments: working at Dynamic from 2001
Theresa Pellegrino
Event Coordinator & Team Coach
Coaching Experience: 2Years
Dynamic Gymnastics: 6 Years
Certified: USA Gymnastics Coach, Safety and First Aid
Education: Current College student
Accomplishments: Formed Dynamic level 9 gymnast
Cindy Gurka
Team, Pre-K and Recreational Coach
Coaching Experience: 10 Years
Dynamic Gymnastics: 14 Years
Certified: USA Gymnastics Coach, Safety and First Aid
Education: Westchester Community College
Accomplishments: Level 10 gymnast, Competed in 2005 at Junior Olympic Nationals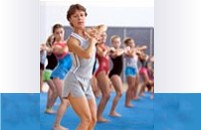 Dana Balasa
Consultant Choreographer for Team (lives in France)
 for Oil Coaching Experience: 28 years experienced composing floor routines, choreograph after evaluating our student's dance, tumbling, flexibility and strength.
Dynamic Gymnastics: 15 years, travels to Dynamic Gymnastics
Certified: Compose floor routine and remixes music for Olympic Competition
Education: for Universitatea Tehnica 'Gh. Asachi' din Iasi 1985 — 1991
Accomplishments: Former International Romanian gymnast coached by Bala and Martha Karoliy and Dance Director for USGTC Camp
Ellen
Office Manager
Coaching Experience:
Dynamic Gymnastics:
Certified:
Education:
Accomplishments: